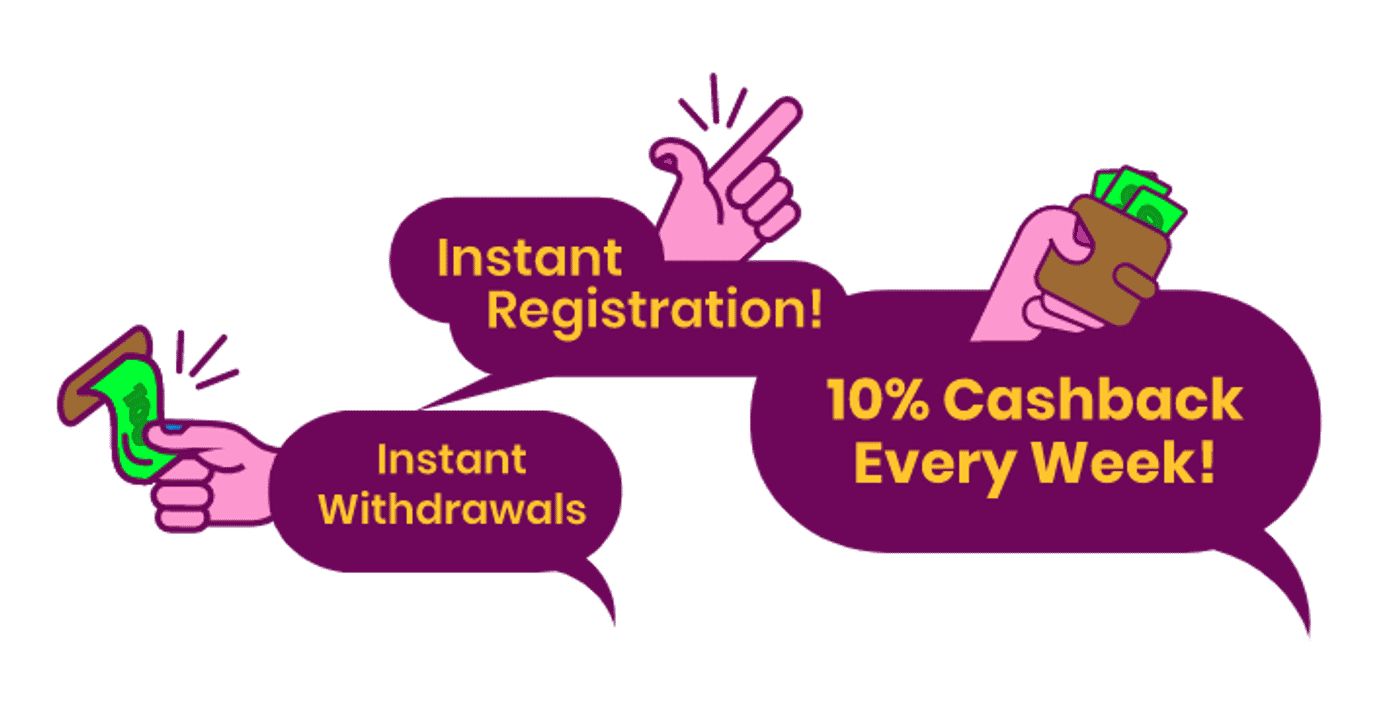 Start Winning
Online Baccarat
Baccarat's beginnings lie in 19th century French nobility. Since then, however, it's become far more accessible, and now it ranks among the world's most played casino games.
Baccarat bears a resemblance to blackjack. For instance, the aim is to achieve a hand with a value of nine, or at least close to it, and without exceeding it. One key difference, however, is that while baccarat technically involves a banker vs player scenario, they two parties aren't actually competing with each other, which gives the player no control over the game's outcome. In baccarat, a single set of cards for both parties is dealt in the center of the table. Players then bet on either the banker or the player.
Standard baccarat, which is what you'll find in the majority of casinos, is called 'punto banco'. You may come across another variant in some online casinos known as 'chemin de fer'. This game differs in that the player banks the game, as opposed to the dealer.
Online baccarat rules
As we've already said, the aim is to achieve a value close to nine without exceeding it. Unlike in online blackjack, however, if the value exceeds nine, the player doesn't bust, but instead the number's first digit is removed, e.g. a 13 becomes a value of three. Another card is then dealt in its place. It also differs from blackjack in that there isn't a specific strategy for baccarat to lower the house edge, due to the player having no influence over the result. In this way, baccarat could be considered to be less like blackjack and more like roulette.
Log In Here
Each card is assigned a value in the form of points. Each numbered card is given the value shown on the card, while 10s and picture cards are assigned zero points, and A's, one point.
A player can bet on the player's hand or the banker's hand, and if the hand they bet on is closer to nine without exceeding it, they've won. There's also a number of optional side bets that players can take. Overall, the rules of online baccarat are very straightforward.
Online baccarat strategy
Players have a number of baccarat strategy based systems they can use that revolve around progressive betting. The aim of using one of these systems is to either maximize winnings or reduce losses. If you are familiar with roulette, you may well recognize at least one of the systems. The Paroli and Martingale systems were both used in roulette before they were used in baccarat.
Of these two, the most well-known system is the Martingale system. It works like this: you bet on an even-money result, and with each loss, you increase your stake by 100% on the same result. You continue this until the result goes your way. At that point, you reduce your stake to the original amount. The premise is that you're writing off losses. The danger, however, is that if too many losses in a row go against you, you may find that you don't have the funds to keep going. There may also be a table limit.
The Paroli betting system works in a similar way. The difference is that rather than increasing your stake by 100% after a loss, you do it after a win instead. The goal is to achieve three wins in a row. Once you've achieved your third consecutive win, you resume playing with the stake you began with.
Online baccarat at Mount Gold casino
If this has whet your appetite for the game, there are a number of online baccarat options available at Mount Gold casino. These include live casino options, such as Baccarat Control Squeeze, No Commission Baccarat, Baccarat Squeeze, and Speed Baccarat.