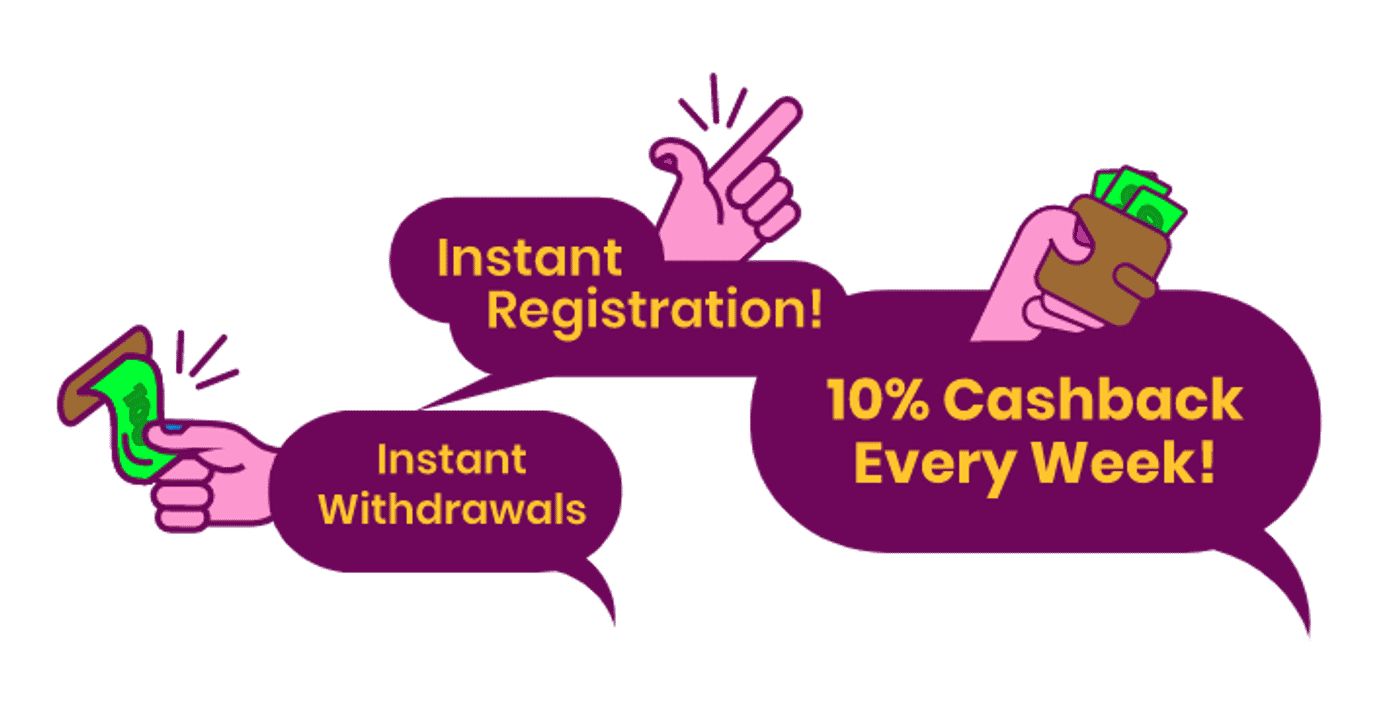 Start Winning
Why play casino games with Mount Gold?
When we look at the timeline of casino games, perhaps the most significant development in recent times was the first appearance of online casinos. Once personal computers had made their way into the mainstream, different kinds of casino games were suddenly made available. Added to that, gone were the days where you were forced to play your favourite slots and table games at a certain venue and at certain times. You could now play them in the comfort of your own home whenever the urge took you.
Another change was that games that were considered exclusive to a select clientele at land-based casinos, could be played by anyone and everyone online. One such game is baccarat. In a land-based casino, only exclusive clients were invited into a private part of the casino to play their favourite game. With Mount Gold, you can play baccarat, along with any other table games of your choosing, and at a far lower minimum bet than is required at a land-based casino.
Random Number Generators (RNG) were established in the '90s and it was a turning point for online casino games as it guaranteed a truly random result for reach spin, or game round. Since then, real-money gameplay has enjoyed immense popularity, thanks to ease of accessibility and a low minimum bet. Today, at Mount Gold, you can play almost all types of real-money games you can think of, including slots and table games. In fact, you can play them for free right now by accepting our welcome offer when you create an account with us.
Best online casino games
Log In Here
Online slots
There are literally hundreds of slots available online today, with up to 99% payout rates, including many themed slots branded around such popular culture phenomenons as DC Comics and Game of Thrones. Other slots feature progressive jackpots, such as Mega Moolah, which has paid out the highest-ever online jackpot, at 18 million euros. Slots continue to be a favorite with our members here are at Mount Gold, while is why we're always looking to add new and exciting slots to our offering.
Online blackjack
Casino games cover a wider area than just slots, of course. One particular offline classic that has been equally well received online is blackjack. Among the more appealing aspects of playing blackjack is the fact that basic strategy exists to help you lower the house edge to almost zero. You can play both American and European versions of Classic 21, with the two versions differing in how the dealers' cards are revealed. In fact, dozens of online blackjack variants exist, such as Perfect Blackjack and Blackjack Switch. 
Online roulette
Roulette is another classic game that has made a successful transition online. Our live dealer casino offers all three classic variants: American, European, and French, along with many others.
Online poker
Of course, of all table games, poker is the most recognized of all, in both online and offline casinos. In fact, since online poker was first made available, it has increased in popularity year-on-year, with variants such as Omaha Poker and Texas Hold'em among the more well-known variants. Just by creating an account with us at Mount Gold, you can play these games now and choose from our wide selection of titles.
Jackpot games
While we clearly have a passion for all types of slots here at Mount Gold, there's one kind we love more than any other: jackpot games. Once restricted to their land-based counterpart, some of the highest payouts are now happening online; and from progressive jackpot games, in particular. 
Yes, you can play slots for free, but they don't typically allow you to keep your winnings. So if you're looking to win big, you should be looking to play progressive jackpot slots where the winning potential is sky-high.
Progressive Jackpot games
In a progressive jackpot, the jackpot begins at a fixed amount, increasing each time someone plays with real money. It continues in this fashion until a player wins the jackpot. This is where a progressive jackpot differs to a fixed jackpot where the amount remains unchanged and never increases.
There are two basic types of progressive jackpot: a local progressive and a network progressive. With the latter, these slots are connected through multiple casinos and over multiple countries. This means that the amounts that come in from players all over can add up to enormous payouts. 
Live casino
Live streamed video features real croupiers dealing cards, offering an experience very similar to the one provided by land-based casinos. You can play table games such as blackjack, poker, baccarat, and more for real money while watching the action unfold in real-time and in high definition video.
Mobile casino
Slots and table games can now be played on your mobile device, either through an app or your mobile browser. Thanks to advancements in mobile technology, mobile casinos are available across all operating systems, including Android, iOS, and Windows Phone. Typically, most online casino features are available on your mobile device, allowing you to play from anywhere, whenever you have the time to play.